AIS Dual Channel Receiver
Cheapest marine Electronics-- All prices are in US Dollars.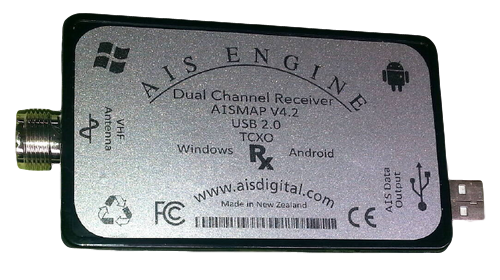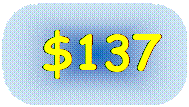 AIS receive capability is a MUST HAVE for all offshore passages in todays shipping world.
This receiver is an effective and cheap solution for adding AIS reception to your navigation.
Plots all AIS Classes A and B live on screen within 350 Sq Mile surrounding your position.
It increases your safety margin at sea drastically.

** The Nav software sounds an alarm, if a collision is possible.
** Generally you have around 20 minutes to get out of harms way, once a AIS target is "seen".
** All AIS targets are super-imposed on your navigation screen.
** The AIS engine receives data on both AIS frequencies simultaneously.
USB Interface for simple Plug and Play to laptop, Tablet or Smart Phone.
Shows AIS target details like: I.D., Position, Course, Speed, Size, Possible collision course, Time to impact and more
* Supports Windows: XP - Vista - 7 - 8 - 10 - 11(32 - 64 bit)
* Supports Android tablets: Android v4.4 and higher
* Supports Android Smart Phones : Android v4.4 and higher
Free Navigation software and NZ charts
Plug and Play after initial setup
Powered by USB, no external power supply or internet connection is needed
It is recommended that the AIS Receiver has a dedicated VHF antenna. (a not very efficient but working DIY design is on the DVD).
Output is NMEA 0183 to USB
AIS transceivers are compulsory on the majority of ocean going ships.
You need some common sense computer knowledge for setting up the software.
Once the software has been setup: It is "Plug and Play" from than on.
Please note: Your Android device must be OTG compatible and have a built-in GPS
Free Android OTG set-up Apps are available from the Google play store.
In the package:
* 1 x AIS receiver Engine (60 x 100 x 25mm )
* 1 x DVD with comprehensive installation instructions, Nav software, NZ raster charts incl. some S.Pac.
and useful Marine utilities.
* 1 x OTG cable for Android devices
Aisdigital recommends that a steady outlook is kept at all times.
Potential
INTERFERENCE
of AIS reception from LED lights.
Prices are in US DOLLARS
Delivery to the Russian Federation, South Africa and Israel, is not possible due to exorbitant shipping charges and pilfering.