NMEA to WiFi Bridge - Basic Mk1
Cheapest marine Electronics-- All prices are in US Dollars.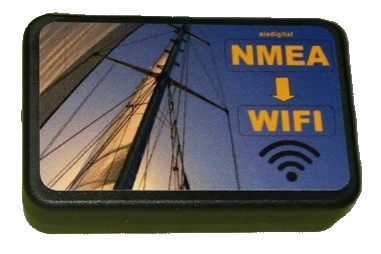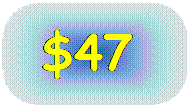 This is a fantastic tool for the navigator.
It shows the boat's sitiation live on a tablet or smart phone
mounted near the steering position.
This is our most economical NMEA over WiFi unit available.
It transmits the ships data over WiFi.
This data can be received by any smart phone, tablet, PC, in fact on any WIFI enabled
device, anywhere on your boat.
Handy for the captain, who can monitor the situation from his/her bunk.
The unit transmits data up to 15 meters distance.
Data access is password protected.
No internet required.
Some tech details:
* Creates its own hot-spot by default
* Wireless Standard 802.11b/g
* You can Connect 1 talker, such as: AIS Receiver / Fish Finder / GPS / Chart Plotter.
* Runs on 12V DC --Very low power consumption.
* One tap access, to view the boat status on screen.
* The unit is pre-configured and ready to use.
* NZ charts and Nav. program, setup instructions and marine utilities on CD.
Simple to connect with wiring to screw terminals
12V------------------12V+
GND-----------------GND-
NMEA Device Tx----Rx
On ordering, you can specify the following:
* The name of your WIFI hot-spot
* Password --- Minimum 8 digits
* Baudrate of the device you wish to broadcast
These details will be programmed for you(made to order).
If you do not specify the details, the unit will be shipped with default settings.
Which are:
* SSID Name: aisdigital
* Password: 02720272
* Baud rate 38400
The IP addess and UDP/TCP port number will be emailed.
Size 55x35x16 mm
In the package:
1 x NMEA to WIFI Bridge.
1 x CD with NZ and S.Pacific charts + Nav software for windows - Android + many Marine Utilities.
Prices are in US DOLLARS
Delivery to the Russian Federation, South Africa and Israel, is not possible due to exorbitant shipping charges and pilfering.