Salt Water Flow Controller Alarm
Cheapest marine Electronics-- All prices are in US Dollars.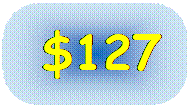 When the engine temperature alarm sounds, due to a blockage in
the sea suction, it is quite often too late to prevent the impeller
from running dry and save any hoses from serious heat damage.

Having a flow sensor plumbed in the salt water line, between the sea strainer and
the engine suction pump will prevent this.
The 'water flow controller' warns you immediately, when the salt water flow to your engine's heat exchanger diminishes or fails altogether, due to a partially blocked sea suction or failed pump impeller. in which case a high pitch 12v alarm is activated.
On engine start-up the alarm will sound until normal salt water flow is established, thus testing the system at the same time.
The alarm setting is adjustable, and should be set slightly above idling speed of your engine
The adjustment is simply a matter of turning a variable resistor up or down on the circuit board.
More details on the DVD.
In addition to the controller, you need a high pitch 12VDC alarm, a hall flow sensor and some plumbing fittings.
The piezoelectric buzzer alarm should not exceed 20mA 12V. It is available from any electronics store.
The black polythene Hall flow sensors come in 2 sizes 11 and 30mm id.
They look like this and are available from online platforms like 'eBay' , for a couple of dollars.

There are just 3 wires to connect:
* 12V+ (red) to Sensor and Controller
* Gnd- (black) to sensor and Controller
* Yellow to Controller in.
And 2 wires to the alarm buzzer
All connections are clearly indicated on the circuit board.
Size 85 x 50 x 21mm
In the package:
1 x Water flow Electronic Controller Alarm
1 x DVD with step by step setup details, NZ nautical charts and many marine utilities are included.
Prices are in US DOLLARS
Delivery to the Russian Federation, South Africa and Israel, is not possible due to exorbitant shipping charges and pilfering.